Institute of Physics of Materials AS CR, v. v. i.
>
List of facilities
>
Razorblade notching machine EXAKT
---
Razorblade notching machine EXAKT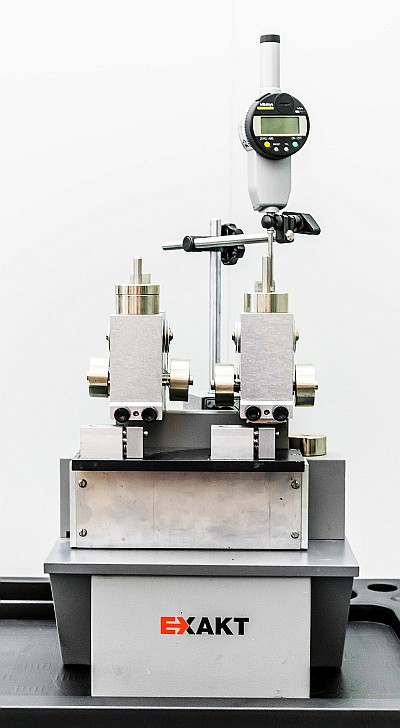 The machine enables semi-automatic preparation of V-notch into ceramic bending specimens according to the ČSN EN ISO 23146 standard. It has two positions of the sample clamping device, which enable the efficient preparation of two notches during one processing time. Adjustable cutting speed and variable load allow adjusting the V-notch production process for a given material.
The machine uses a razor blade together with a diamond paste and the addition of lubricant, which usually allows the notch to be sharpened with a radius below 10 micrometres. The depth of the cut can be continuously monitored with the added digital indicator. According to the above standard, notches can be prepared on several test specimens at the same time in one clamping position.