Institute of Physics of Materials AS CR, v. v. i.
>
List of facilities
>
Pulverisette 2 Mortar Grinder
---
Pulverisette 2 Mortar Grinder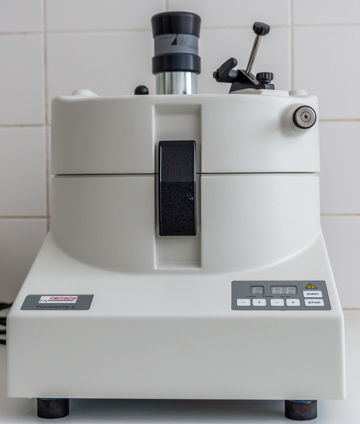 A classic variable grinder that can handle both hard-brittle and soft-wet materials.
The bowl rotates eccentrically, the pestle is firmly adjusted as required. The scraper ensures continuous wiping of the material from the walls of the bowl. The grinder is suitable for medium-hard, brittle, moist and temperature-sensitive materials. The maximum feed size is 8 mm and the final fineness is 10-20 m, with a maximum specimen quantity of 150 ml. The grinder works at 70-80 rpm.